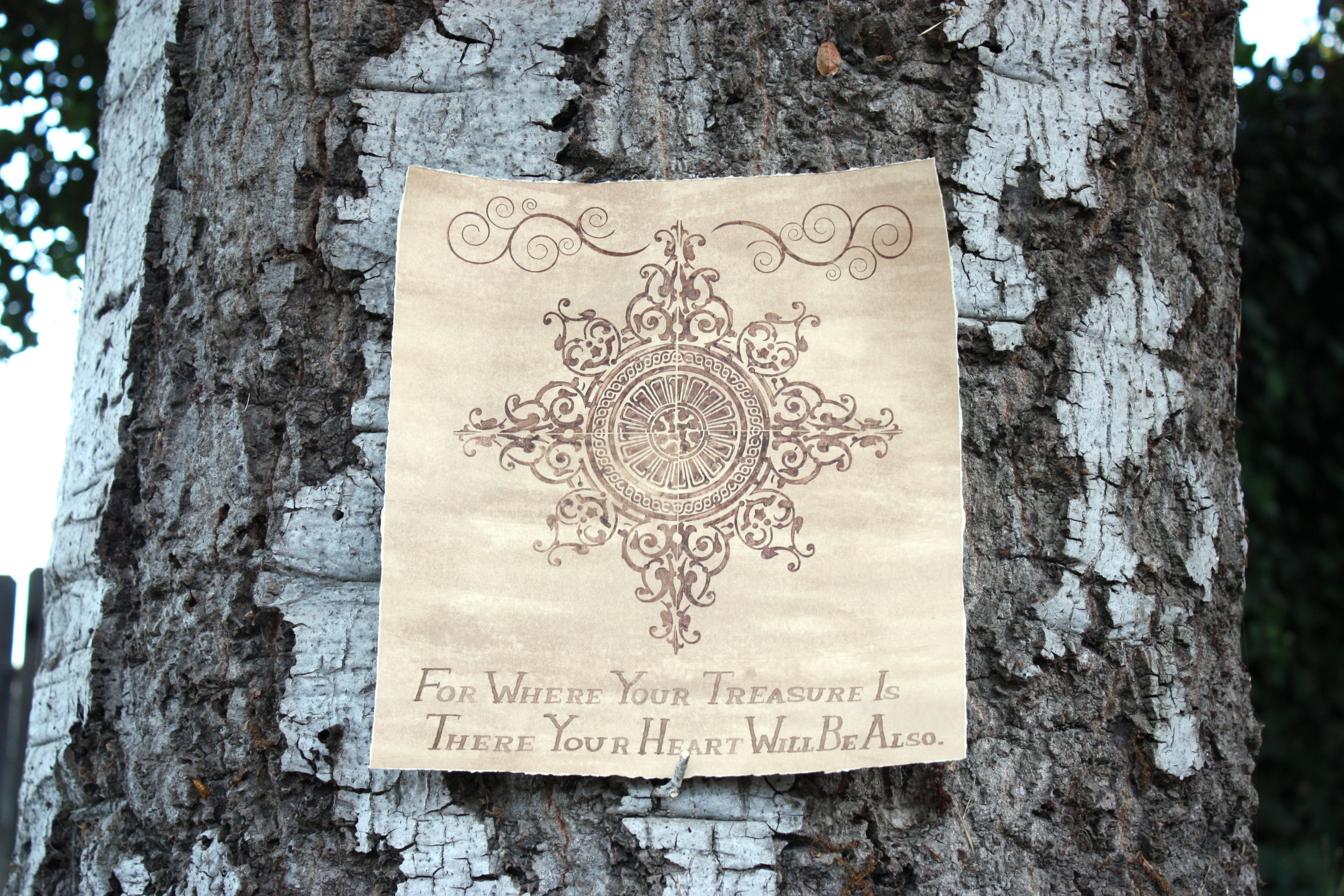 That's right...today it was the hubbies' turn!! (
Unity Hip Hop Hubby Challenge, UHC01
) Philip made this 'treasure map' over the past couple of days using my Unity stamps, a Stamp-a-ma-jig, walnut ink, and a calligraphy pen. Didn't it turn out great? I love the medallion he created from the
Everlasting Romance stamp
, custom-colored to get only the scroll work. He did a wash over the paper with diluted walnut ink to get the aged look, and used walnut ink for the calligraphy writing.
Here are some pictures of Philip doing the stamping with the Stamp-a-Ma-Jig:
I'll be back later to post my Christmas swaps (this week's major project!), and hopefully a masculine card for the wives' portion of the Hubby Challenge!
Thanks for stopping by!
~Michelle